---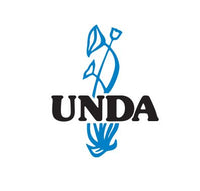 Family First Aid Kit 30CH
This kit contains 20 of the most popular first aid homeopathics in the potencies 30CH (there are  afew 200CH also). It also contains two ointments. Items may arrive in sepearate packaging if they are on backorder. First Aid Case is not included. 
Aconitum napellus 30CH
Apis mellifica 30CH
Arnica Montana 30CH and 200CH
Arsenicum album 30CH
Belladonna 30CH
Bryonia Alba 30CH
Cantharis 30CH
Carbo vegetabilis 30CH
Chamomilla vulgaris 30CH
Colocynthis 30CH
Ferrum phosphoricum 30CH
Gelsemium 30CH
Hepar sulfur 30CH
Ignatia amara 200CH
ledum palustre 30K and 200CH
Mercurius solubilis 30CH
Nux vomica 30CH
pulsatilla 30CH
ruta graveolens 30CH
sulfur 30CH
calendula cream
Arnica cream
The value of these remedies combined is $310.
Established over half a century ago in Belgium, UNDA is renowned for manufacturing exceptional homeopathic products utilized in supporting immune, lymphatic and endocrine systems. In the production of all homeopathic remedies UNDA uses only pure materials and herbs that are biodynamically grown or wildcrafted. UNDA produces a broad range of homeopathic products in various potencies including: the unique Numbered Compounds, Gemmotherapy macerates, Sch゚essler Tissue Salts, Gammadyn Oligo-Elements, Organotherapy, Plexes, creams and oils, as well as homeopathic compatible dental care.